About Us
Greeting representatives
Thank you very much for visiting the website of KUGE Co., Ltd.
We deal primarily with optical devices and custom-made optical systems. We develop, design and manufacture alignment devices for optical components such as waveguides, fiber arrays, laser diodes (LDs) and photodiodes (PDs).
We make efforts day by day in the belief that every single operation we conduct will lead to Japan's technological innovations.
My grandfather ran a back-street workshop and my father was a former president of our company. Since my childhood, I have been in an environment that is closely involved with manufacturing.
Although I still have limited experience in managing a business, my aspiration to meet customers' needs is every bit as strong as that of my predecessors.
Japan is a nation of manufacturing.
I believe that it was our predecessors' diligent attitude toward manufacturing that helped achieve its reconstruction after the war, rapid economic growth and evolution into a global economic power.
As the times change constantly, the competition is intensifying in the manufacturing market. Globalization is expected to accelerate in the future.
This is an unmissable opportunity to capitalize on Japan's strengths in manufacturing to show its presence more powerfully in the world.
We are planning to use extensive ideas to pass down the technologies, philosophy, knowledge and other aspects that we have inherited from our predecessors to future generations.
We also have a mission to constantly supply devices that impress the rest of the world with the quality of Japan-made products.
Hitoshi Kuge

Content of company
Company Name
KUGE Co.,Ltd.
President
Hitoshi Kuge
Description of Business
PLC Alignment System.
LD Alignment System.
PD Alignment System.
Optical Switch Alignment System.
Optical part auto alignment equipment development and manufacture.
Optical relation system equipment development and manufacture.
Order systems development and manufacture.
Optical manipulator.
Address
1733-4, Ichigaochou, Aoba-ku, Yokohama, Kanagawa-ken, Japan Postcode 225-0024
Telephone number
+81-45-975-0031
FAX number
+81-45-975-0032
URL
http://kuge-co.com
http://www.kuge-se.com/en/
e-mail address
info@kuge-co.com
facebook
http://www.facebook.com/kuge.co
Main custmer
Corporate

ALPS ELECTRIC CO.,LTD.
Fujikura Ltd.
HIROSE ELECTRIC, INC.
HAMAMATSU PHOTONICS K.K.
JAE Shinshu,Limited
Japan Aviation Electronics Industry, Limited
KAWASAKI HEAVY INDUSTRIES,LTD
Kyosemi Corporation
Moritex Corporation
Murata Manufacturing Co., Ltd.
NeoPhotonics Semikonductor GK
NTT Advanced Technology Corporation
NTT COMWARE CORPORATION
NIPPON MEKTRON, LTD.
NIPPON PAINT CO.,LTD
Panasonic Corporation
Sony Corporation
SUMITOMO ELECTRIC INDUSTRIES,LTD.
TOPPAN PRINTING CO., LTD.
TOYO GLASS CO.,LTD.
China ) Suzhou New Sea Union Telecom Technology Co.,Ltd.
China ) WCFO COMMUNICATION LIMITED
Korea )Shinko Microelectronics.,LTD.
USA ) KOTURA
(ABC Order)
Universities and research institutions

Chitose Institute of Science and Technology
National Institute of Advanced Industrial Science and Technology
NTT Cyber Space Laboratories
Tokai University
Tokyo Institute of Technology
Tokyo University
Singapore )Data Storage Institute
Singapore )NANYANG TECHNOLOGICAL UNIVERSITY
(ABC Order)
Accsess
Map around us                     Our Photos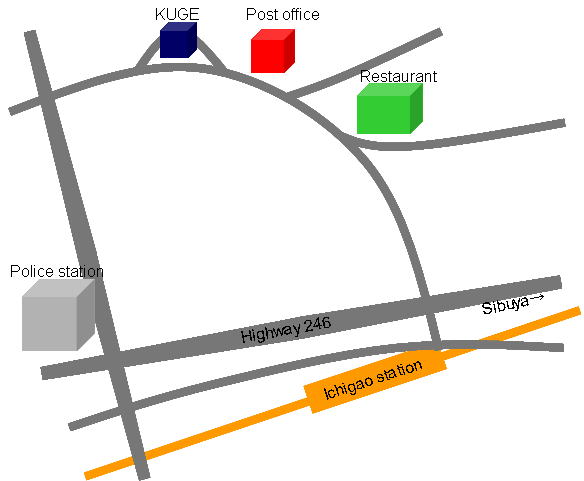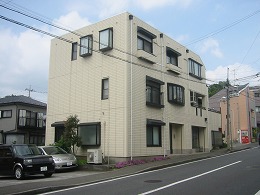 6 minutes walk from Tokyu Denentoshi line Itigao
Regional Map
View larger map
KUGE Co.,Ltd.